London Estonian Society (LES) was founded on the 7th of July 1921 at the representative office of the newly formed Republic of Estonia. Up until 1947 LES was the only sociable organisation for Estonians in the United Kingdom. The Society aimed to connect all Estonians residing in the UK, but also to connect with Estonians all over the world. Even after the creation of the Association of Estonians in Great Britain, LES as the oldest Estonian expat society aimed to connect Estonians in London and those who don't have Estonian societies nearby but wish to be part of Estonian groups in the UK. Read more...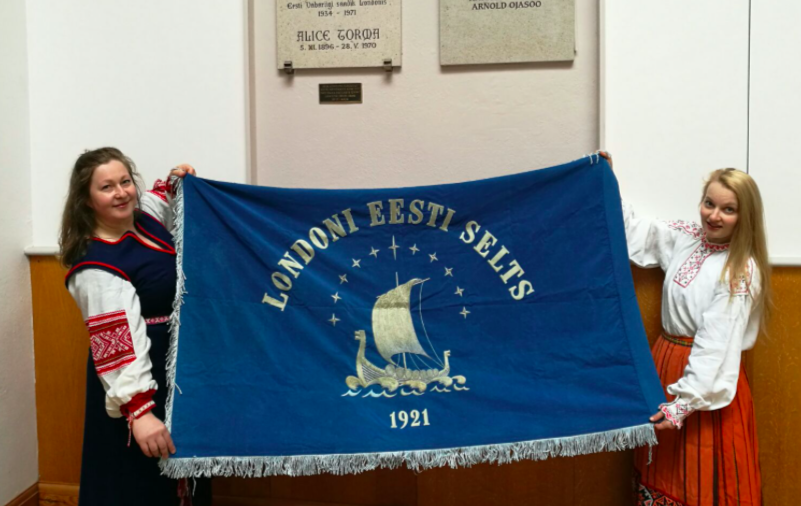 Londoni Eestlaste Jaanipäeva Pidustused 3. juunil!
Londoni eestlaste kogupere jaanipidu toimub juba tuttavas kohas Essexis 3. juunil. Piduliste päralt on Half Way House'i pubi avar ja rohelust täis aed suure muruplatsi ja mahuka peotelgiga. Loe edasi ja broneeri piletid siin…
Come learn Estonian with us! We welcome all children from the age of 8, and all adults to join us at the London Estonian House.  Read more here...

Tellige Eesti Häält ja olge kursis Inglismaa eestlaste tegevusega!
Aastatellimus ​£16.
Leht ilmub umbes 8 korda aastas. 
London Estonian Society is open to all estonians and everyone interested in the Estonian culture and language. All volunteers have the opportunity to contribute to the preservation of Estonian language and culture in London. We frequently meet to discuss and organise events and activities.