Londoni Eesti Selts (LES) asutati 7. juulil 1921 aastal Eesti Vabariigi Esinduses Londonis. Selts oli ainsaks eestlaste seltskondlikuks organisatsiooniks kuni 1947. aastani.  Selle ajani oli Seltsi eesmärgiks ühendada kõiki eestlasi Suurbritannias ning luua sidemeid kaasmaalastega ka muudes maailma osades.  Ka peale Inglismaa Eestlaste Ühingu (IEÜ) asutamist püsis põhimõte, et vanima eestlaste organisatsioonina koondab LES enda umber üle kogu Inglismaa kõiki neid eestlasi kelle läheduses ei ole IEÜ osakondi ja kes endise aja tava kohaselt soovivad kuuluda Seltsi. Read more...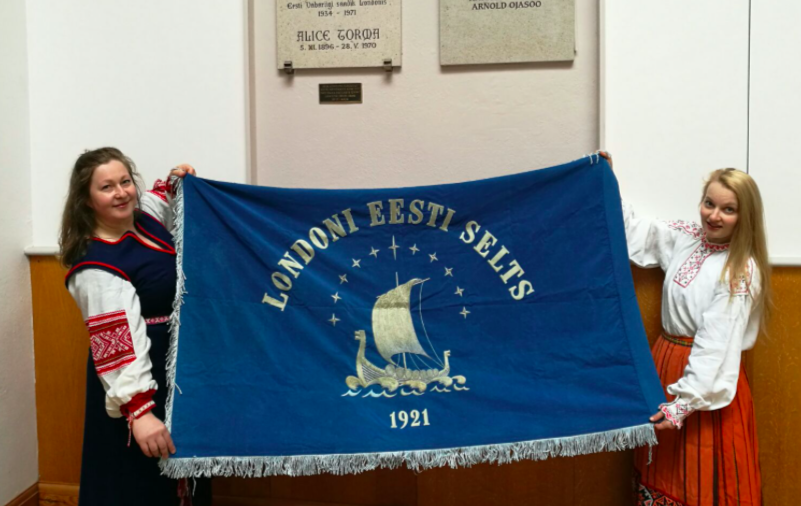 30. – 31. juulil toimus Eesti Rahva Muuseumis Eesti Kultuuriseltside Ühenduse Suvekool 2021. Päevakava oli tihe, kokku võttis sündmusest osa 40 inimest 21 erinevast seltsist nii Eestist kui ka välisriikidest.
30. juulil mälestame eestlaste rahvatantsu hoidjat Londonis – Aili Eistrati. Ühine meiega Tantsupeomuuseumis Tallinnas kell 18:00 juba sellel reedel. 
Londoni Eesti Seltsi 100. sünnipäeva tähistame sellel aastal 10. juulil. Kehtivate piirangute tõttu toimub meie pidu virtuaalselt, kontaktivabal veebiplatvormil, internetiühenduse vahendusel. Osaleda saab otse oma kodust laptopi või smarttelefoniga. Ootame rohket osavõttu!
Come learn Estonian with us! We welcome all children from the age of 8, and all adults to join us at the London Estonian House.  Read more here...
London Estonian Society is open to all estonians and everyone interested in Estonian culture and language. All volunteers have the opportunity to contribute to the preservation of Estonian language and culture in London. We frequently meet to discuss and organise events and activities.